Hey, trendsetters! Welcome back to the Men's Dream Lifestyle. Today, we're diving into the world of men's fashion, and you know we're doing it with style. Chelsea boots have been making waves in the fashion scene, and in this content, we've got the lowdown on the 10 best Chelsea boots men outfit for 2024. So, if you're ready to up your fashion game, hit that subscribe button on our YouTube channel, and let's jump right in!
First up, let's talk about classic elegance. Picture this: a pair of sleek, black leather Chelsea boots paired with tailored trousers and a crisp white shirt. This timeless combination exudes sophistication and is perfect for those dressier occasions where you want to make a lasting impression. Trust me, you'll be turning heads in this ensemble.
Now, let's switch gears to something a bit more street-smart. Grab a pair of suede Chelsea boots, preferably in a neutral tone, and team them up with distressed denim and a graphic tee. It's the ultimate casual-cool look that effortlessly blends comfort and style. Throw on a leather jacket, and you're ready to hit the streets with an undeniable edge.
Who said office wear has to be boring? Upgrade your 9-to-5 look by rocking Chelsea boots with a slim-fit suit. Opt for a brown leather pair to add a touch of warmth to your ensemble. This modern twist on traditional office attire strikes the perfect balance between professionalism and fashion-forward flair.
Heading into the weekend, it's all about that laid-back vibe. Slip into Chelsea boots with a chunky sole for a rugged yet trendy appearance. Pair them with fitted chinos and a cozy sweater for a look that effortlessly transitions from brunch to an afternoon stroll in the park. Comfort meets style in the best way possible.
Monochromatic outfits are having a moment, and Chelsea boots are here to play a starring role. Choose a pair in the same color family as your outfit, whether it's shades of grey, blue, or even earthy tones. This cohesive look elongates your silhouette and showcases your fashion prowess without saying a word.
Casual Fridays just got a whole lot cooler. Swap out your usual sneakers for Chelsea boots paired with slim-fit jeans and a casual button-down shirt. It's the perfect blend of relaxed and put-together, making you the office style icon everyone looks up to.
Planning a weekend getaway? Pack light and smart by bringing along a versatile pair of Chelsea boots. These boots are the ultimate travel companion, effortlessly elevating your style whether you're exploring the city or enjoying a countryside retreat. Pair them with rolled-up jeans and a cozy knit for the perfect travel ensemble.
For the urban explorer in you, consider rocking Chelsea boots with cargo pants and a utility jacket. This utilitarian-inspired look is not only on-trend but also practical for a day of city exploration. The added bonus? Chelsea boots are comfortable enough to keep you going from sunrise to sunset.
When it comes to date night, you want to impress, right? Opt for a sleek pair of Chelsea boots in a rich, deep color like burgundy or dark brown. Team them up with tailored trousers and a stylish button-down shirt. It's a sophisticated yet approachable look that's sure to leave a lasting impression.
Festival season is upon us, and Chelsea boots are the unsung heroes of festival fashion. Go for a weathered, distressed pair paired with denim shorts and a bohemian-inspired shirt. Not only will you be on-trend, but you'll also be ready to dance the night away in style.
And there you have it, folks—the 10 best Chelsea boots men outfit for 2024! I hope this video sparked some inspiration for your next killer look. and comment down below which outfit you're most excited to try. Don't forget to subscribe to our YouTube channel for more fashion tips and trends. Until next time, stay stylish and keep slaying those outfits. Catch you in the next one!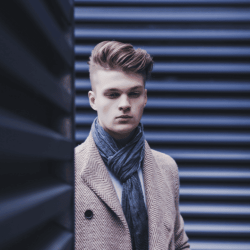 Men's trending fashion and how to look attractive. Here teaching fashion, so make sure to check it out.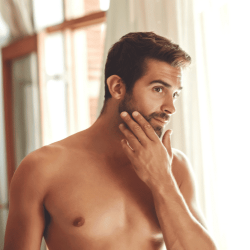 It cannot be denied that men have finally come to their senses when it comes to good grooming and fashion statement.