7 Style Tips on how to Look Professional in 2023
Now that offices are reopening unless people are working from home, you actually have to look good to go to work. You have been asking for an article like this for a while so today, I want to give you seven style tips that will help you look great at work and how to look professional in 2023.
The first thing you look professional you need to do is take a look around you. What do your colleagues wear, this is a great indication of what you should be wearing slash what is acceptable at work. Take note of your office dress code, depending on where you work it might be mandatory to wear suits or it might optional. Also, try to understand do you have an off day like a casual Friday for example: back when I used to work in offices casual Friday was definitely a thing, and people looked forward to it so they could wear something that's more casual more easily.
Maybe you even work in a modern office that allows for casual wear every single day. But, it's good to understand that dress code and to see what everyone else is wearing around you so, that you can be within that ring.
The second tip to look professional is, it is very important that you wear the right shoes to work. Especially now that your co-workers can actually see your lower half in real life. So, give that a good pair of shoes to look at. In an office that requires you to dress up, you're gonna need a brown or black leather pair of shoes to go with your suit. By having a pair of each color one brown, one black you can pretty much wear any color suit to work. White or even black leather sneakers could also work but, it depends on how dressy your office is. 
I say leather sneakers because even though they're sneakers and more casual than leather shoes of course. They're not as casual as vans or converse, you should get a pair that looks like this. It's a classic white leather sneaker that can be worn with casual attire like jeans and a t-shirt or you can actually wear this with a suit. I've also seen workplaces that allow you to wear fun sneakers something that stands out, If that's the case go for something a little crazier but, don't go overboard to try to stand out a subtle flex is what you should be going for like.
Tip number three is to look professional to bring the right tech to work, depending on your work, you might want to bring extra tech equipment like your iPad, or your laptop.
Tip number four look professional is going from zoom meetings to a physical office means that you have to start wearing pants again. This is a bummer but, that doesn't mean you shouldn't grab the first pair of pants that you see in your closet. The wrong pair can definitely destroy your fit. So, slim-fit chino pant is great for any office environment you can dress them up with a classic button up or you can dress them down with just a regular t-shirt. They also look great when paired with a blazer, when it comes to chinos it's really all about the fit, For an office especially it just needs to be perfect. It shouldn't be too tight around your ankles it needs to follow your measurements, and your body, leaving some room to breathe.
Here's a great example of even more casual work attire also wearing chinos, you see how it works both ways. My recommendation would be to have the chinos slightly more snug around your hips and thighs but, looser around your ankles. When it comes to length make sure that it just grazes the top of your shoes, it shouldn't break and fold on top of the shoes. This means it's too long and it also shouldn't come up to your shin which is just too short.
If your office is the more laid back great right of jeans should do the trick. So, I recommend you buy a pair that isn't too baggy, you know more of a darker wash color. Because darker denim is easier to keep clean it matches everything and you can wear it more often than light washed in. Here's a great example of casual work attire wearing jeans.
Five wear the right fragrance, when you're working in an office, you're usually sitting next to someone all day. If you're wearing a heavy fragrance that person is gonna get sick of it, these are the rules when it comes to wearing fragrances to the workplace okay! Here's what you should always keep in mind. Don't wear anything that's overwhelming, something heavy, something musky, it's too much for a workspace. Your fragrance needs to be lighter, more pleasing, and easy on the nose. 
Don't wear too much fragrance, even if you're wearing a light scent, too much fragrance is going to drown your colleagues in that scent and it goes from smelling good to just being overwhelming and bad. And last don't spray fragrance right before you walk into the office, wait for the scent to disperse, you know before you walk in or people are just gonna go wow that's. That's too much, you're trying too hard.
Tip number six to look professional is button shirts versus a t-shirt, What should you be wearing? Again, look around, and read the room, regardless of your office environment a classic button-up white shirt is just a must. You can style it by tucking it in and wearing it underneath a blazer or even a bomber jacket, if you're feeling a little edgy, you can also dress it up under a suit. It's just the most versatile shirt that you can have at the workplace. 
Nice white crisp oxford shirts. In terms of colors navy and blue are what I suggest, they tend to work well in an office they're, easy to mix and match with other pieces. If you tend to get sweat marks I would skip the light blue and I would go for darker colors.
The next tip looks professional is don't be that guy bringing your stuff in a grocery bag to work, get a nice messenger bag or a leather backpack. You know a great messenger bag that I recommend is one with a sleek design, it can easily fit your laptop in a couple of books or notebooks if you're going for leather brown or black. That's what I would say not even like a light tan, I think that's too much, it's a little more difficult to match brown or black. Same for backpacks I would say don't go for the canvas backpack get a leather one that's gonna look so much better. That way you can just put your laptop into your leather backpack or messenger bag and it's going to look so so good.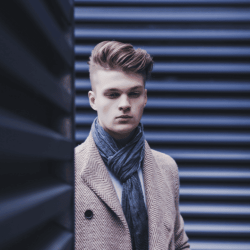 Men's trending fashion and how to look attractive. Here teaching fashion, so make sure to check it out.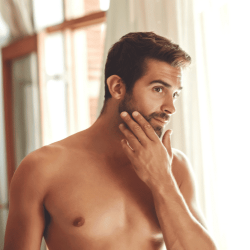 It cannot be denied that men have finally come to their senses when it comes to good grooming and fashion statement.