7 Accessories Every Guy Must Have in 2022
Hello Guys! Welcome back to Men's Dream lifestyle. Today accessories every guy needs in 2022. Now it's almost the end of the year I mean it's pretty much the end of the year and 2022 is here. So today's  is all about accessories that you need in the next year to look your absolute best. To go from a boy to a man these are 7 accessories every guy needs in 2022 in the new year.
The first accessory every guy needs in 2022 is a watch. You know, of course, I love watches you guys know that I just think watches really complete an outfit. So a watch really adds something else to your outfit. In my opinion, every classy guy needs a watch that elevates his outfit. A watch that can be worn casually, you can dress it up. So many watches out there so I'm sure that you can find something that's within your budget.
Now, of course, you can buy a really cheap one at the pharmacy but I'm gonna tell you the truth it's probably gonna hurt you, It's probably gonna nick you it's not the way to go. So I feel like every guy in 2022 needs to upgrade his beard trimmer, and needs to make sure that he has something that is good, that will make you look your absolute best.
This is what I recommend it needs to be of course within your budget, It needs to be waterproof so that you can do it in the shower you can wash the trimmer head with it, to get rid of all the hairs and of course, it needs to be ergonomic and wireless. That's what I recommend if you can find something that's within your budget perfect. When it comes to grooming you want to look your absolute best. So you know spend a little bit more and get a little bit more out of this trimmer.
Travel returns back to the world you know finally borders are opening up again you can go and travel. You need a nice suitcase! I've seen some janky suitcases out there at airports it's not a good look. You could be wearing a really fly amazing outfit and if you're walking around with a really janky suitcase it doesn't go together right you need a classy suitcase.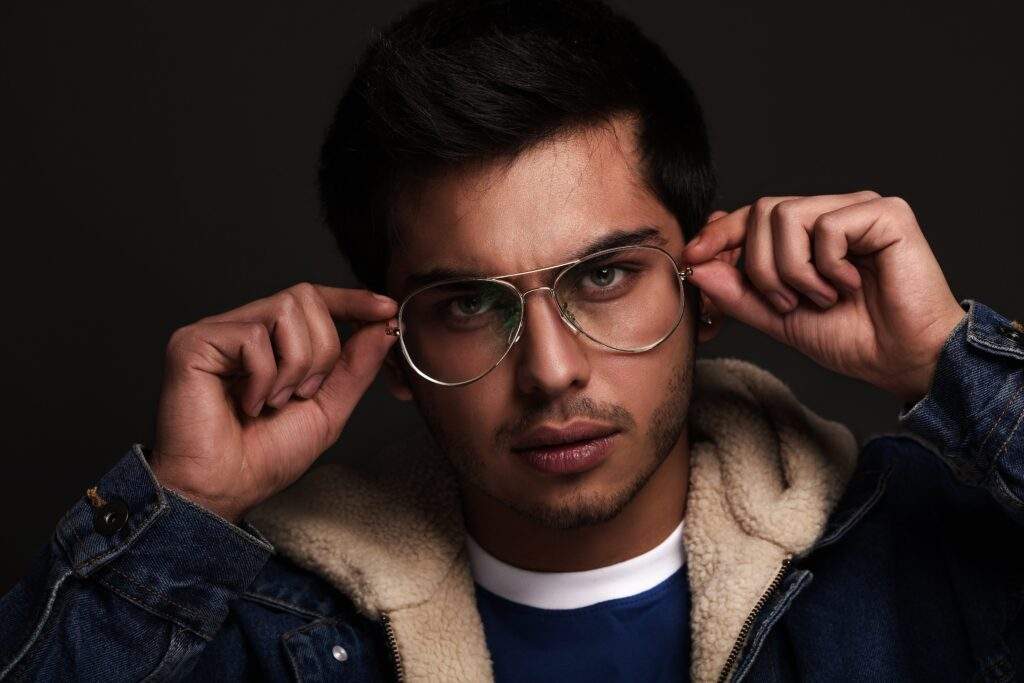 Even if just blue light blocking glasses, even if you don't need glasses to see better. I just think glasses elevate your outfit they make you look more elegant. It does make you look smarter, it does make you look more elegant and more sophisticated. So I really like wearing glasses for fashion purposes when I'm out wearing something that's smarter like a smart outfit but of course, I am on the computer a lot and I'm on my phone a lot. So blue-light-blocking glasses are actually beneficial for your eye health as well.
I've been telling you guys forever a blow dryer is a must. If you want your hair to have volume direction, if you want to be able to give yourself the best hairstyle possible every single morning a blow dryer is a must. I know for a fact that it is hard to maneuver a blow dryer at first. You don't really know what's going on you don't have the dexterity right, You see the ladies using it and you're like how do you do this or you go get your hair did at the barber shop and you're like how to teach me your ways. Bro, you're like a swordsman with that thing it looks so good. When you do it but when I try, I don't have the dexterity. It's all about practice.
Now I am telling you guys all the time that if you have those bulky wallets it's no good man. You have that huge bulge in your pocket and not the good kind you know like in your back pocket it just looks weird. And then you sit on it and your back is all crooked more height on one of your butt cheeks. It's not the way to go so a slim leather wallet is a way to go. It's very classy, it's minimalist so you don't keep all your CVS receipts in there right you keep exactly what you need your cards, a little bit of case, and your driver's license, You can put it in the inside pocket of your suit jacket.
That's major you can't really do that with a bulky wallet because it stands out that's not a good look. So slim leather wallet you need this in 2022.
A duffel bag set you apart as well so we've talked about the check-in luggage but when you check that in sometimes you also have another bag. I'm telling you a carry-on duffel bag is the way to go. Not only for the airport look which is going to look amazing with your check-in from carl Friedrich, but also when you're going on a weekend trip and you don't want to make the check-in. Get a weekender bag a really nice one that you can just throw in the back of your car or you just throw it on your shoulder and goes to your friends or whatever it is that you're doing that week.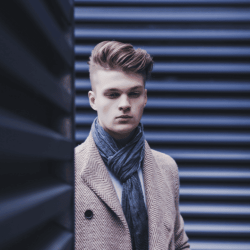 Men's trending fashion and how to look attractive. Here teaching fashion, so make sure to check it out.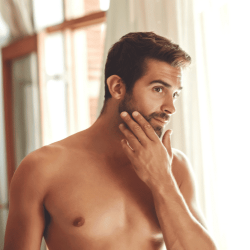 It cannot be denied that men have finally come to their senses when it comes to good grooming and fashion statement.