Hey, Trendsetters! Welcome back to Men's Dream Lifestyle! Today's content is going to be a unique one because we're not just diving into the world of fashion, but we're also getting inspired by the suave and charismatic Dulquer Salmaan outfit in a special interview. I know you've all been waiting for this, so without further ado, let's recreate the style from a recent Dulquer Salmaan interview. Are you ready to step into the shoes of the ever-charming Dulquer? Let's get started!
But before we jump into the recreation, let's take a moment to appreciate the wit, charm, and of course, the style that Dulquer brings to his interviews. From the casual cool to the sophisticated chic, Dulquer Salmaan outfit style is as versatile as it gets. So, buckle up, because we're about to recreate a look that's not just fashionable but also reflects the unique personality of Dulquer Salmaan.
Dulquer Salmaan outfit recreated / Dulquer Salmaan interview
Dulquer Salmaan outfit recreated / Dulquer Salmaan interview
Pack of: 1
Style Code: MAG-LEAF-BLUE WE
Closure: Button
Fit: Slim
Fabric: Cotton Blend
Sleeve: 3/4th Sleeve
Pattern: Printed
Reversible: No
White woven trousers
Regular fit
Mid-rise
Length: regular
Pattern: solid
Flat-front, with no pleats design
Feature: plain
4 pockets
Fit: Regular Fit
The model (height 6′) is wearing a size 32
A pair of round toe white sneakers ,has regular styling,
Lace-ups detail
Pu upper
Cushioned footbed
Textured and patterned outsole
PU
Wipe with a clean, dry cloth to remove dust
Display: Analogue
Movement: Quartz
Power source: Battery
Dial style: Solid round stainless steel dial
Features: Reset Time
Strap style: White textured, synthetic strap with a tang closure
Water resistance: Water Resistant
Dial width: 40 mm
Strap width: 20 mm
Lens Colour: yellow
Frame Colour: black
Style: full rim
Type: wayfarer sunglasses
Frame Material: polycarbonate
Best suited for round face
Polycarbonate
Remove dust and grime by gently wiping the lens with a cloth
And there you have it, Trendsetters—two iconic Dulquer Salmaan outfit interview looks recreated and brought to life! Whether you're feeling the casual elegance or vibing with the sophisticated suave, these outfits are all about embracing your inner style icon.
If you enjoyed this fashion journey, don't forget to hit that like button, subscribe to our YouTube channel if you haven't already, and let me know in the comments which Dulquer Salmaan outfit you'd love to see me recreate next. Until next time, stay stylish, stay trendy, and keep being the fabulous Trendsetters that you are! Catch you in the next content. Peace out!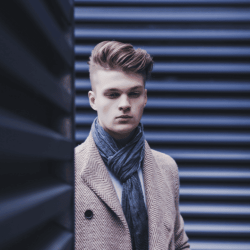 Men's trending fashion and how to look attractive. Here teaching fashion, so make sure to check it out.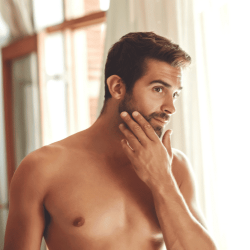 It cannot be denied that men have finally come to their senses when it comes to good grooming and fashion statement.