Mastering Money: Essential Money Management for Young Adults
Welcome, young men, to a crucial topic that often gets overlooked: money management. As you navigate through the exciting years of young adulthood, it's essential to establish a solid foundation for your financial well-being. In this blog, we will explore effective money management for young adults strategies tailored specifically for you. Let's dive in and discover the keys to financial success!
Set Clear Financial Goals:
To begin your journey toward financial freedom, it's vital to set clear and realistic financial goals. Define your short-term and long-term objectives, whether it's saving for a down payment on a house, starting a business, or paying off student loans. Having a vision of what you want to achieve will guide your financial decisions and keep you motivated.
Creating and sticking to a budget is the cornerstone of effective money management. Start by tracking your income and expenses. Categorize your expenses into essentials (rent, utilities, groceries) and non-essentials (entertainment, dining out). Allocate a portion of your income for savings and investments. Remember, budgeting allows you to spend consciously and helps you avoid unnecessary debt.
Building an emergency fund should be one of your top priorities. Set aside a portion of your income every month to create a safety net for unexpected expenses. Aim to save at least three to six months' worth of living expenses. Additionally, consider saving for future goals, such as buying a car or planning for retirement. Explore different savings accounts and investment options to maximize your savings.
While debt may seem inevitable, it's crucial to manage it responsibly. Avoid taking on excessive debt, especially high-interest credit card debt. If you have existing debt, focus on paying it off systematically. Consider strategies like the debt snowball method, where you pay off the smallest debts first, or the avalanche method, where you prioritize debts with the highest interest rates.
Build a Strong Credit History:
Establishing good credit is essential for your financial future. Pay your bills on time, avoid maxing out your credit cards, and keep your credit utilization ratio low. Regularly monitor your credit report and correct any errors. Building a strong credit history will make it easier for you to obtain loans and lower interest rates in the future.
Investing early in life can have a profound impact on your financial well-being. Educate yourself about different investment options, such as stocks, bonds, mutual funds, and real estate. Consider consulting with a financial advisor who can guide you based on your goals and risk tolerance. Remember, investing is a long-term game, so be patient and diversify your portfolio.
Continuously Educate Yourself:
Financial literacy is an ongoing process. Stay updated on personal finance topics and expand your knowledge. Read books, follow reputable financial blogs, and attend seminars or webinars. Surround yourself with like-minded individuals who share your interest in money management. By continuously educating yourself, you'll be better equipped to make informed financial decisions.
Young adulthood is a critical time for shaping your financial future. By adopting effective money management strategies, setting clear goals, and making informed decisions, you can build a solid foundation for long-term financial success. Remember, it's never too early to start managing your money wisely. Take control of your finances, and watch your wealth grow as you navigate the exciting journey ahead.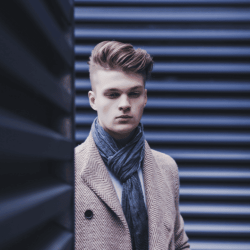 Men's trending fashion and how to look attractive. Here teaching fashion, so make sure to check it out.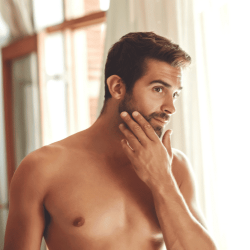 It cannot be denied that men have finally come to their senses when it comes to good grooming and fashion statement.