Hey, trendsetters! Welcome back to the Men's Dream Lifestyle, where we're always diving into the hottest styles and spilling the tea on fashion trends. Today's content is one I've been so excited to share with you. We're taking a deep dive into the fashion realm of none other than the style icon himself, Arjun Das! Yup, you heard it right. We're recreating Arjun Das Outfit Recreated and unlocking the secrets behind his signature style. So, buckle up, hit that subscribe button on our YouTube channel, and let's get started!
Arjun Das Outfit Recreated: Unlock Signature Style Secrets!​
Arjun Das Outfit Recreated: Unlock Signature Style Secrets!
White solid casual shirt, has a spread collar, long sleeves, button placket, curved hem, and 1 patch pocket
Regular Fit
The model (height 6′) is wearing a size 40
Material: 70% Cotton, 30% Linen
Machine Wash
This shirt from Roadster will give you the perfect amount of comfort and durability. The next time you head to a basketball or baseball game, all you need to do is put this white piece with a lightweight bomber jacket and dark denim to root for your home team.
Material Type: Cotton
Length: Ankle length
Style: Cargo
Closure Type: Button and zip
Occasion Type: Casual
Care Instructions: Machine Wash
Country of Origin: India
MATERIAL: The Dennis Lingo solid cotton casual cargo pants are crafted with 98% cotton and 2% lycra. This fabric is suited to craft the perfect comfort-oriented lightweight cargos. The material used is versatile, light, durable, and low maintenance.
FIT TYPE: These are a pair of cargo pants with a stretchable tapered fit and a mid-rise waist. They are comfortable at the hip and tapered below the knee. This is a smooth, soft, comfortable, and wrinkle-free cargos for men.
PATTERN: This is a solid-colored stylish cargo featuring a buttoned waist and zip, designed with a flat-front styling and multi pockets. It is a stylish casual cargo pant that can be styled to fit a casual look.
COMFORTABLE: These cargos are made from lightweight cotton offering superior comfort and enhanced breathability. They give a soft and smooth touch against the skin. The pair is super comfortable for the whole day or while you dance the night away.
Easy Care: Machine washable, use mild detergent, do not bleach, dry in shade, wash with similar colors
A pair of round toe white solid sneakers ,has regular styling
Lace-ups detail
Synthetic upper
Cushioned footbed
Textured and patterned outsole
Warranty: 1 month
Warranty provided by brand/ manufacturer
Upper material: synthetic
Sole material: TPR
Wipe with a clean, dry cloth to remove the dust
Case Diameter: 46 Millimetres
Band Colour: Silver
Band Material Type: Metal
Warranty Type: Manufacturer
Watch Movement Type: Quartz
Item Weight: 180 Grams
1 Year Warranty

Item Shape: Round
item package dimensions: 140.0 L x 70.0 W x 100.0 H (millimeters)
item weight: 180.0 grams
And there you have it, trendsetters! We've successfully decoded Arjun Das's signature styles and Arjun Das Outfit Recreated, from casual cool to suited sophistication. Remember, fashion is all about expressing yourself, so feel free to put your own spin on these looks.
If you enjoyed this style journey, don't forget to give this content a thumbs up, share it with your fashion-forward friends, and hit that subscribe button on our YouTube channel if you haven't already. I've got plenty more style secrets and trend alerts coming your way.
Until next time, stay fabulous, stay fashionable, and I'll catch you in the next content. Toodles!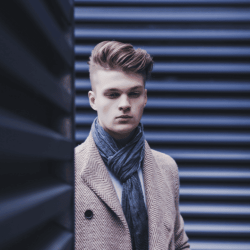 Men's trending fashion and how to look attractive. Here teaching fashion, so make sure to check it out.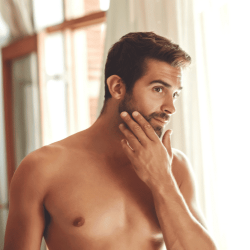 It cannot be denied that men have finally come to their senses when it comes to good grooming and fashion statement.