10 Stylish and Trendy Mens Birthday Outfit Ideas
Celebrating birthdays is always a special occasion, and as a man, you want to dress your best to make a lasting impression. Finding the perfect outfit that reflects your personal style while embracing the festive spirit can be quite a task. But fear not, for we've curated a list of 10 stylish and trendy mens birthday outfit ideas that are sure to turn heads and make you the center of attention. So, let's dive right in and discover some sartorial inspiration for your upcoming birthday extravaganza!
The Classic Suit with a Twist:
For a formal birthday affair, nothing beats the timeless elegance of a well-tailored suit. Opt for a classic black or navy suit but add a touch of personality with a patterned tie or a pocket square in a vibrant color. This combination exudes confidence and sophistication, making you the epitome of style.
If you're looking for a more relaxed yet stylish ensemble, the smart casual look is your best bet. Pair tailored chinos or dark jeans with a crisp button-down shirt, and complete the outfit with a tailored blazer or a stylish leather jacket. This ensemble strikes the perfect balance between casual and sophisticated, making it ideal for a birthday gathering with friends.
Denim never goes out of style, and for a laid-back birthday celebration, it's a go-to choice. Opt for a well-fitted pair of jeans and pair it with a trendy graphic tee or a stylish chambray shirt. Layer it up with a cool denim jacket or a bomber jacket for that effortlessly cool vibe.
Effortless Elegance in Linen:
For a summer birthday bash, embrace the lightweight comfort of linen. A linen shirt paired with tailored shorts or linen pants creates a breezy and effortlessly elegant look. Choose pastel shades or earthy tones to complement the season and complete the outfit with comfortable loafers or boat shoes.
Inject some personality into your birthday outfit with bold prints. Whether it's a floral shirt, a geometric patterned blazer, or even patterned trousers, embrace prints to make a style statement. Just remember to keep the rest of your outfit simple and let the prints take the spotlight.
For a sleek and modern look, embrace the power of monochromatic dressing. Choose a single color and create an outfit by layering different shades and textures of that color. It's a sophisticated and fashion-forward approach that always makes an impact.
Elevate your birthday ensemble by incorporating a pair of statement sneakers. Whether it's vibrant colors, unique designs, or high-end brands, bold sneakers can add a touch of personality and flair to any outfit. Pair them with tailored trousers, jeans, or even a suit for a trendy and relaxed vibe.
Take a trip down memory lane by incorporating retro elements into your birthday outfit. Channel the style of past decades with vintage-inspired pieces like high-waisted trousers, retro sunglasses, or a classic leather jacket. Embrace the nostalgia and stand out from the crowd.
Don't forget to accessorize! The right accessories can elevate your birthday outfit to the next level. Consider adding a stylish watch, a statement belt, or a sleek leather wallet. These small details can make a big impact on your overall look.
Above all, the most important element of any birthday outfit is confidence. No matter what you wear, wear it with pride and own your style. When you exude self-assurance, it enhances your entire look and makes you truly unforgettable.
10. Mens Birthday Outfit Ideas
1. White Shirt + Tan Color Jacket + Olive Pant + Tan Sneakers
Source: https://www.instagram.com/p/COGP-5wLYBD/?utm_medium=share_sheet
2. White Shirt + Navy Suits + Brown Shoe
3. Light Blue Shirt + Sand color Pants + White Sneakers
4. White Round T-shirt + Black Jacket + Black Jeans Pant + White Sneakers
5. Printed Shirt + Black Pant + Black Sneakers
6. Black Long Sleeve T-shirt + Light Blue Jeans Pant + White Sneakers
7. Grey Long Sleeve T-shirt + Black Crack Jeans Pant + Grey Chelsea Boots
8. White Round T-shirt + Denim Jacket + Denim Pant + White Sneakers
9. White Sleeveless + Olive Jacket + Black Jeans Pant + Black Chelsea Boots
10. White Shirt + Navy Blazer + Black trouser + White Sneakers
Finding the perfect outfit for your birthday celebration can be an exciting and enjoyable experience. By incorporating these 10 stylish and trendy mens birthday outfit ideas, you can confidently express your personal style while making a lasting impression. Remember to choose an ensemble that reflects your personality, embrace the latest fashion trends, and always prioritize comfort. Happy birthday and may your outfit be as remarkable as the celebration itself!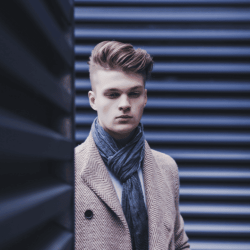 Men's trending fashion and how to look attractive. Here teaching fashion, so make sure to check it out.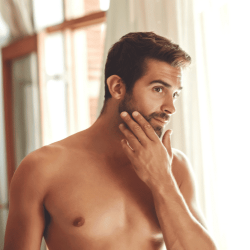 It cannot be denied that men have finally come to their senses when it comes to good grooming and fashion statement.