Hey, what's up, trendsetters? Welcome back to the Men's Dream Lifestyle! It's your boy [Men's Dream Lifestyle], and today, we're diving into the world of fashion with a video that's sure to elevate your style game. If you're a fan of versatility, you're in the right place because we're going to explore 10 killer black shirt outfit ideas for men in 2024. You know the saying, "Black never goes out of style," and we're about to prove it in the most creative ways possible. So, buckle up and get ready for some serious fashion inspiration!
Let's kick things off with a laid-back vibe. Picture this: pair your classic black shirt with distressed denim jeans and some fresh white sneakers. Toss on a cool bomber jacket to add that extra edge, and you're ready to hit the streets with an effortlessly cool look that screams casual chic.
Monochromatic outfits are all the rage, and black is the perfect color to rock this trend. Grab your black shirt and pair it with slim-fit black trousers or chinos. Throw on some sleek black boots to complete the look. Trust me, this all-black ensemble is guaranteed to turn heads and make a bold statement.
Elevate your smart casual game by teaming up your black shirt with tailored khaki pants. Roll up those sleeves for a relaxed feel, and don't forget to add a brown leather belt and loafers to bring the whole look together. This outfit strikes the perfect balance between polished and laid-back.
Streetwear enthusiasts, this one's for you! Take your black shirt and pair it with oversized cargo pants and high-top sneakers. Throw on a beanie and some chunky accessories to complete the street-ready look. You'll be turning heads in the urban jungle with this killer ensemble.
Got a special evening planned? Impress your date with a dapper black shirt outfit. Combine your black shirt with tailored black trousers and polished dress shoes. Add a statement watch and a crisp blazer for that extra touch of sophistication. This look is guaranteed to make a lasting impression.
Heading out for a weekend getaway? Keep it stylish and comfortable by pairing your black shirt with well-fitted joggers and trendy sneakers. Top it off with a sporty jacket or hoodie, and you're all set for a weekend of casual adventures.
7: Business Casual Excellence
For the guys who want to conquer the boardroom in style, pair your black shirt with tailored grey trousers and dress shoes. Throw on a sharp blazer, and you'll be exuding confidence and professionalism. This business casual look is a game-changer.
Channel your inner rockstar with a black shirt paired with ripped skinny jeans and ankle boots. Throw on a leather jacket for that rebellious edge, and don't forget to accessorize with some badass sunglasses. This outfit screams rock and roll chic.
Even at the beach, you can rock a black shirt with style. Opt for black swim trunks and slide sandals, and throw on a lightweight, open-buttoned shirt as a stylish cover-up. This beachside swagger is perfect for soaking up the sun with a touch of sophistication.
The final black shirt outfit men is Let's wrap things up with a nod to the past. Pair your black shirt with wide-leg trousers, retro sneakers, and a funky-patterned jacket. Throw on some round sunglasses, and you've got a retro-inspired outfit that's both timeless and trendy.
There you have it, folks – 10 black shirt outfit ideas that will have you slaying the fashion game in 2024. From casual cool to business chic, there's a style for every occasion. If you enjoyed this content, don't forget to hit that like button, subscribe to our YouTube channel for more fashion content, and leave a comment down below telling me which outfit you're itching to try. Until next time, stay stylish, stay trendy, and I'll catch you in the next content! Peace!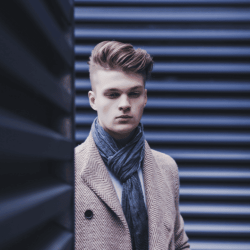 Men's trending fashion and how to look attractive. Here teaching fashion, so make sure to check it out.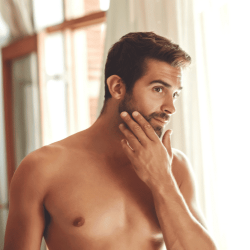 It cannot be denied that men have finally come to their senses when it comes to good grooming and fashion statement.