Hey, fashion enthusiasts! Welcome back to the channel. It's your trendsetting host, and today, we've got something special lined up for you. We're diving headfirst into the world of Chris Hemsworth's fashion choices! From red carpet stunners to casual chic, we've got it all covered. Get ready for a visual feast as we dissect Chris's iconic looks and reveal the secrets behind his impeccable style. Trust me, you won't want to miss this fashion extravaganza! But before we dive in, make sure to hit that subscribe button on our Youtube channel and turn on notifications, so you never miss out on our latest trendsetting content!
1: The Red Carpet Royalty
Alright, let's kick things off with a bang – Chris Hemsworth on the red carpet. The man knows how to make an entrance! Whether it's a movie premiere or a high-profile event, Chris always brings his A-game. His red carpet style is nothing short of regal. From tailored suits that fit like a glove to classic tuxedos that ooze sophistication, he's got it all. And the secret? It's all about impeccable tailoring. We're talking about suits that accentuate his physique, making him look like the leading man he truly is.
Now, let's shift gears and talk about Chris's casual style. Even when he's off-duty, he manages to look effortlessly cool. It's all about those well-fitted jeans, perfectly worn-in leather jackets, and classic white tees. Chris keeps it simple yet stylish. You can achieve this look too! Remember, it's all about investing in timeless pieces that never go out of style.
Did you know that Chris hails from the land down under? That's right – Australia! And his Aussie roots often shine through in his fashion choices. Think laid-back beach vibes, earthy tones, and breezy linen shirts. Chris Hemsworth embodies the quintessential Aussie cool, and it's definitely something we can all take inspiration from.
Now, let's talk accessories. Chris Hemsworth knows how to elevate his outfits with the right accessories. Whether it's a statement watch, a stylish pair of shades, or a classic leather belt, his accessory game is on point. Accessories are like the cherry on top of your fashion sundae – they can take your look from good to great in an instant.
5: Experimentation & Risks
One thing we love about Chris is his willingness to take fashion risks. He's not afraid to experiment with bold patterns, unique textures, and unconventional color combinations. And you know what? It pays off! Fashion is all about expressing yourself, and Chris Hemsworth does it with confidence. So, don't be afraid to step out of your comfort zone and try something new.
It's not just about the clothes; it's also about grooming. Chris Hemsworth's hair and beard game are always on point. Whether he's sporting a rugged beard for a movie role or a sleek and polished hairstyle for a red carpet event, his grooming game is top-notch. Remember, grooming is an essential part of your overall style. So, invest in a good grooming routine to complete your look.
You can't talk about Chris Hemsworth without mentioning his incredible physique. The man is a fitness icon, and his physique plays a significant role in how his clothes fit. A well-built physique enhances any outfit. So, if you're looking to emulate Chris's style, don't forget to hit the gym and work on your fitness.
We've got to give credit where it's due – Chris Hemsworth is also a proponent of sustainable fashion. He's often seen wearing eco-friendly brands and promoting ethical fashion choices. Being stylish doesn't mean compromising the planet, and Chris Hemsworth is a shining example of that. Let's all take a cue from him and make more sustainable fashion choices.
Alright, fashion enthusiasts, it's time to steal Chris Hemsworth's style! We've covered his red carpet looks, casual cool, accessories, experimentation, grooming, fitness, and sustainability. Now, it's your turn to incorporate some of these tips into your own wardrobe. Remember, fashion is all about expressing yourself and feeling confident in what you wear.
And there you have it, a deep dive into the world of Chris Hemsworth's fashion choices. From red-carpet royalty to casual coolness, he's a true style icon. If you enjoyed this fashion extravaganza, don't forget to hit that subscribe button and turn on notifications on our Youtube channel, so you never miss out on our trendsetting content. Thanks for joining us today, and until next time, stay stylish!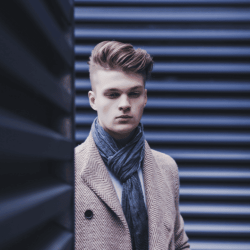 Men's trending fashion and how to look attractive. Here teaching fashion, so make sure to check it out.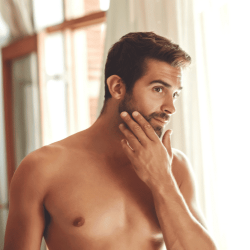 It cannot be denied that men have finally come to their senses when it comes to good grooming and fashion statement.