Embracing the Nonchalant Style: Why Dressing Like You Don't Care Works
Hello, guy's welcome back to Men's Dream Lifestyle! Gone are the days of skin-tight clothing, on squat away from ripping in half and exposing all of your goods, that was a fad, and I admit, I participated. But, man I'm so glad that, that's over no more spray-on jeans, no more crazy tight suits that don't even let you lift your arms without splitting the seams. We've thankfully moved away from that, towards a style that's more comfortable and easy to wear. But, I know that you might be caught in between, I get these questions all the time "What type of fit should I go for?" I'm like a millennial but I see Gen's wearing this, what do I do? today I want to answer that question.
First with your shirt now, back in 2015 to 2019, we all wore shirts that let's be honest, or at least one size too small. You can tell immediately by looking at the buttons they start to pull, a lot of times you couldn't even button the shirt all the way up, all that nonsense is gone. All right, I recommend that you just size up and see what it looks like on you.
So, if back then your small to keep up with that trend, then just try a medium and see what that looks like. A lot of time you're gonna find that it actually looks a lot better, just keep in mind that there's actually a fad in today's fashion world, Which is extremely baggy clothing. So, I would personally stay away from that unless you're trying to be super fashion-forward. What I'm talking about is clothing that actually fits you well, shirts that allow you to move your arms around and button it all the way up and not feel like you can't breathe, not the baggy celebrity rock star or e-boy, tick-tock fit. Because, we all know that's not for everyone, not for everyday purposes.
If I had to make a prediction, I think the crazy baggy fits will only be around for the next few years and then we're gonna have another switch up because it is a fad. Your shirt should be snug but not tight under your arms and across your back, preventing you from moving, that's how you know if our shirt fits you well.
Let's talk about pants, Hot topic because I know a lot of guys are confused about what type of fit they should go for straight, tapered, or slim what does that even mean? Well a few years ago skinny jeans were the trend, that trend of course went away but, guess what fit didn't go out of style. As a matter of fact, it's never been out of stock, regular fit jeans mean meaning straight or slightly tapered fit, that's never going out of style, it's not too tight, it's not overly baggy, it's just right.
Now, most of my jeans are now a straight fit, If you want to be fashionable forward sure go ahead and try some baggy fits, if you want to shop for jeans or pants that will always look good get tapered or straight fits. That way you're not wasting your money on pants that won't be on trend in a couple of years. The worst thing that you can do is spend your hard-earned money on something that you won't be able to wear for a long time to come. 
Let's talk about Footwear sizing because even that's changed a lot. Now, you see big shoes, big sneakers everywhere, If you're younger or if you want to be super on-trend sure. You can get some chunky sneakers or boots, I think they're cool and of course, you got to remember as a fashion influencer I'm always trying new styles. But, the truth is classics will never go out of style and comfort will never go out of style, a lot of guys commute to work some walk long distances especially here in New York City. So, wearing comfortable shoes is a necessity, and when it comes to affordability and comfort, Bruno Mark is killing the game.
Remember back in 2015 the hot item of the year the most popular thing in men's fashion was long-line tees, Justin Bieber, Kanye, Lil Wayne everyone was wearing these crazy long tees, and the fad lasted about a year and that was like the fast fad I've ever seen just disappear like, it was so fast. Now, it's almost as if the opposite is a new fad of cropped shirts, you've seen them, and you see celebrities wearing them, and you see fashion-forward guys cropping their shirts and hoodies.
Look, as a guy with short legs, I like a shorter shirt it makes my legs look longer but, I'm not a fan of the whole cropped movement, it's just not for me, I prefer slightly shorter shirts not fully cropped just shorter so, they don't swallow my body and make my legs look even shorter.
As for hoodies a slightly oversized fit is now what's popular right, I think some of the brands go overboard, and the shoulder seams are way too low they go almost down to your elbow but, I do like slightly baggier fits. For example, I used to wear a medium Atos hoodie and recently I just sized up to a large group of roomier baggier fits and I like that a lot more. 
The crazy part is overall there has never been a time in fashion in which the fit of your clothes could vary so much, from skinny all the way to crazy baggy jeans from long lines all the way to crop tees, these fads will always be there but, they will always fade and what will stay is true classic fits. So, play around, have fun with a fit, and explore new styles but remember that the tides can turn just like that, which means that just like that your closet can be all off-trend. So, if you want longevity you can never go wrong with a classic fit.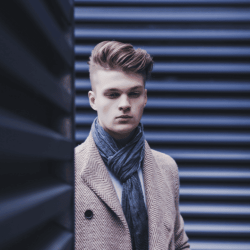 Men's trending fashion and how to look attractive. Here teaching fashion, so make sure to check it out.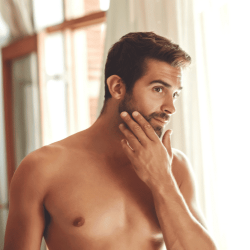 It cannot be denied that men have finally come to their senses when it comes to good grooming and fashion statement.