Hey, Trendsetters! Welcome back to Men's Dream Lifestyle! I hope you're all doing fantastic today. Now, if you've been following our fashion journey, you know we've been on a roll recreating iconic outfits worn by some of our favorite celebs. And guess what? Today is all about the man who effortlessly blends style and charm – none other than the dashing Dulquer Salmaan! Get ready for some fashion inspiration because this is "Dulquer Salmaan Outfit Recreated: Iconic Outfits Part 2!
Dulquer Salmaan outfit recreated: Iconic Outfits Part 2!​
Dulquer Salmaan outfit recreated: Iconic Outfits Part 2!
Black T-shirt for men
Solid
Regular length
Round neck
Short, regular sleeves
Woven cotton fabric
1 chest pocket
Regular Fit
The model (height 6′) is wearing a size M
60% Cotton 40% Polyester
Machine wash
Black dark wash 5-pocket mid-rise jeans, clean look, light fade, has a button and zip closure, and waistband with belt loops
Slim fit
Stretchable
The model (height 6′) is wearing a size 32
99% cotton, 1% elastane
Machine-wash
Set your personal style tone for this season with these Roadster slim jeans. When you're hosting a dinner party, dress yours up with easy loafers and a modern blazer.
Material Type: Faux Leather, Rubber
Closure Type: Lace-Up
Heel Type: No Heel
Water Resistance Level: Not Water Resistant
Sole Material: Rubber
Style: Sneaker
Country of Origin: India
GOOD QUALITY PRODUCT IN DECENT PRICE: We Are Not Offering Cheap Price Shoes. We Believe In Quality So We Are Offering You A Good Quality Shoe In Decent Price. Upper Is Made Of Imported Synthetic Leather And Sole Is Made Of Flexible Air Mix.
LIGHTWEIGHT AND BREATHABLE: Sweat-absorbing Upper, Stretchy Air Mix Rubber Outsole Offer Lightweight, Breathability And Shock Absorption, Bringing You A Dry And Cool Life.
ANTI-COLLISION AND SHOCKPROOF: Reinforced Heel Counter Helps Keep The Feet Stable And Protect From Damages While You Move, Provide Great Support Effect For The Feet. Rubber Damping Sole In Net Shape Provides You With Strong Ground Holding In Accordance With The Sole Force Position And Supports Your Weight.
WATER-RESISTANT AND DUST PREVENTION SNEAKERS: Finely Stitched Multi-layer Upper For Water-resistant And Fine Dust Prevention Offers A Clean, Cool And Dry Shoes Environment For Your Feet.
A PERFECT STREET WEAR SNEAKER: These Shoe's Work Well With Relaxed, Slim & Skinny Denim, Chinos And Shorts Of Pretty Much Any Colour And Shade. Zixer Sneakers Gives The Look A Sense Of Purpose And Cohesiveness.
Display: Analogue
Movement: Mechanical
Power source: Battery
Dial style: Patterned round stainless steel dial
Features: Reset Time
Strap style: Steel Toned bracelet style, stainless steel strap with a foldover closure
Water Resistant
Dial width: 43 mm
Strap width: 23 mm
Black Color: The black color adds a touch of sophistication and versatility, making black retro square sunglasses suitable for various outfits and occasions.

The most popular general purpose lens – they are excellent for bright sunny days. Black lenses allows true colors and reduce glare to provide day-long comfort.

Stylish square sunglasses can be worn as a Premium-end fashion accessory during shopping and vacation all year round. These sunglasses are also ideal for Driving, Golfing, Running, Fishing, Climbing, Trekking and other outdoor activities..UV Protection: Ensure that your retro square black sunglasses provide adequate UV protection to shield your eyes from harmful ultraviolet rays.

Hayden Haiza Sunglasses stand for real style Our effortlessly fashion-forward styles are inspired the latest trends and best styles. Unisex Appeal: Retro square black sunglasses often have a unisex design, making them suitable for both men and women.
Square Frame Shape: These sunglasses feature a square or rectangular frame shape, which is characterized by clean lines and a bold, angular look.
Face Shape Compatibility: The square frame shape can complement various face shapes, including round, oval, and heart-shaped faces, adding balance and structure.
And there you have it, trendsetters – "Dulquer Salmaan Outfit Recreated: Iconic Outfits Part 2!" We've dived into his casual cool vibes and red carpet glam, proving that Dulquer's style is not just iconic but also totally achievable!
Whether you're going for that laid-back look or aiming for red carpet glam, remember – it's all about confidence and embracing your unique style. Fashion is a form of self-expression, and Dulquer Salmaan is definitely expressing himself in the most fabulous way!
If you enjoyed this fashion journey, give it a big thumbs up, share it with your fashion-forward friends, and of course, subscribe to our YouTube channel for more iconic recreations and trendsetting content. Until next time, stay stylish, stay fabulous, and keep slaying those outfits! This is Men's Dream Lifestyle, signing off!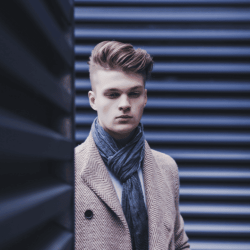 Men's trending fashion and how to look attractive. Here teaching fashion, so make sure to check it out.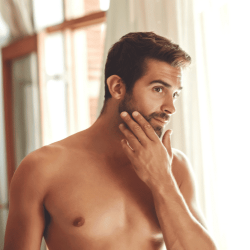 It cannot be denied that men have finally come to their senses when it comes to good grooming and fashion statement.