Discover the Best Red Wine to Drink for All Wine Enthusiasts
Welcome, wine enthusiasts, to a journey of flavors and delights! In the vast landscape of red wines, there are endless options to explore and savor. Whether you're a seasoned connoisseur or just starting your wine journey, this article guides you toward the best red wine to drink that will surely please your palate. Join us as we uncork the secrets and uncover the finest red wines that deserve a spot in your collection.
1. Cabernet Sauvignon: A Bold and Classic Choice
Let's start with a true classic, the noble Cabernet Sauvignon. This red wine variety boasts a rich and full-bodied profile, characterized by its dark fruit flavors, firm tannins, and a hint of herbaceousness. Whether from Bordeaux or California, Cabernet Sauvignon consistently delivers an exceptional drinking experience that pairs wonderfully with hearty dishes or enjoyed on its own.
2. Pinot Noir: Elegant and Versatile
For those seeking a wine that exudes elegance and versatility, Pinot Noir is an excellent choice. Hailing from various regions around the world, this grape produces red wines with delicate aromas of red berries, earthy undertones, and a silky smooth texture. Its lighter body and balanced acidity make it a perfect companion for a wide range of dishes, from roasted poultry to grilled salmon.
3. Malbec: The Bold Beauty from Argentina
Originating from the vineyards of Argentina, Malbec has gained immense popularity in recent years for its bold and robust character. With its intense dark fruit flavors, hints of spice, and velvety texture, Malbec is a red wine that demands attention. It pairs exceptionally well with grilled meats, adding an extra layer of depth and satisfaction to your dining experience.
4. Syrah/Shiraz: Intensity and Complexity Unleashed
If you're in search of a red wine that offers an intense and complex flavor profile, look no further than Syrah or Shiraz. Depending on where it's grown, this grape can produce wines with a range of characteristics. From the peppery and savory notes of Northern Rhône to the ripe fruit-forward styles of Australia, Syrah/Shiraz provides a captivating experience that pairs wonderfully with grilled meats and hearty stews.
As you embark on your journey through the world of red wines, remember that taste is subjective, and exploring different styles and regions will help you discover your personal favorites. Whether you choose the boldness of Cabernet Sauvignon, the elegance of Pinot Noir, the power of Malbec, or the complexity of Syrah/Shiraz, these red wines are bound to delight your senses and create unforgettable moments. Cheers to discovering and enjoying the best red wine to drink the world has to offer!
The 30 Best Red Wines for 2023
Château Margaux (Bordeaux, France)
Opus One (Napa Valley, United States)
Vega Sicilia Único (Ribera del Duero, Spain)
Sassicaia (Tuscany, Italy)
Penfolds Grange (South Australia)
Domaine de la Romanée-Conti (Burgundy, France)
Château Pétrus (Bordeaux, France)
Château Latour (Bordeaux, France)
Château Lafite Rothschild (Bordeaux, France)
Château Mouton Rothschild (Bordeaux, France)
Guigal Côte-Rôtie La Mouline (Rhône Valley, France)
Sine Qua Non Syrah (California, United States)
Ornellaia (Tuscany, Italy)
Ridge Monte Bello (California, United States)
Dominus Estate (Napa Valley, United States)
Clos des Papes Châteauneuf-du-Pape (Rhône Valley, France)
Bodegas El Nido Clio (Jumilla, Spain)
Almaviva (Maipo Valley, Chile)
Penfolds Bin 707 Cabernet Sauvignon (South Australia)
Château Cheval Blanc (Bordeaux, France)
Harlan Estate (Napa Valley, United States)
Tenuta dell'Ornellaia Masseto (Tuscany, Italy)
Château Trotanoy (Bordeaux, France)
Clos Apalta (Colchagua Valley, Chile)
Gaja Barbaresco (Piedmont, Italy)
Penfolds RWT Shiraz (South Australia)
Dominio de Pingus (Ribera del Duero, Spain)
DRC Richebourg (Burgundy, France)
Verite La Muse (Sonoma County, United States)
Biondi-Santi Brunello di Montalcino (Tuscany, Italy)
Remember that wine preferences are subjective, and there are many exceptional red wines beyond this list. It's always a good idea to explore different wine regions, vintages, and grape varietals to find the ones that suit your personal taste.
Unlocking the Perfect Blend: Discovering the Best Red Wine for Casual Drinking
Whether it's a cozy evening at home, a gathering with friends, or a celebratory occasion, there's nothing quite like indulging in a glass of red wine. The rich flavors, the elegant aromas, and the sense of sophistication it brings to any occasion make red wine an ever-popular choice. know, we embark on a journey to find the best red wine to drink casually, catering to men and women of all ages from 13 to 50. Join us as we explore the depths of wine culture and uncover the ultimate blends that will elevate your casual drinking experience.
1. Understanding the Basics of Red Wine:
Before diving into our quest for the best red wine, it's important to grasp the fundamentals. Red wine derives its color from the grape skins and is typically crafted from various grape varieties such as Cabernet Sauvignon, Merlot, Pinot Noir, and Shiraz, among others. Each grape variety contributes unique characteristics, from bold and robust to soft and fruity flavors, allowing for a diverse range of red wines suitable for casual drinking.
2. A World of Flavors: Exploring the Best Red Wine Varieties:
2.1 Cabernet Sauvignon:
Known for its full-bodied nature and rich tannins, Cabernet Sauvignon is a classic choice for casual red wine drinking. With notes of blackberry, cassis, and hints of oak, it delivers a powerful and structured profile that pairs well with grilled meats and hearty dishes.
2.2 Merlot:
For those seeking a softer and more approachable red wine, Merlot is an excellent option. Exhibiting flavors of plums, cherries, and velvety textures, Merlot offers a smoother and more fruit-forward experience. It pairs wonderfully with pasta dishes, roasted vegetables, and cheese.
2.3 Pinot Noir:
If elegance and finesse are what you seek, look no further than Pinot Noir. With its delicate flavors of red berries, earthy undertones, and silky tannins, Pinot Noir is a versatile red wine for casual drinking. It pairs beautifully with salmon, roasted chicken, and mushroom-based dishes.
2.4 Shiraz/Syrah:
For those who prefer a bolder and more intense red wine experience, Shiraz, also known as Syrah, is an ideal choice. Offering a rich palate of black fruits, pepper, and spice, Shiraz leaves a lasting impression. Pair it with barbecued meats, or spicy cuisine, or enjoy it on its own for a robust tasting experience.
3. Embracing the Art of Wine Tasting:
To truly appreciate the nuances of red wine, it's important to develop your wine-tasting skills. Learn to assess the wine's color, swirl it gently in your glass to release its aromas, and savor the flavors by taking small sips. Understanding the characteristics of different red wines will enhance your casual drinking experience and enable you to make informed choices when selecting your next bottle.
4. Finding Your Perfect Match:
The best red wine for casual drinking ultimately depends on personal preferences. Experiment with different grape varieties and regions to find the flavors and profiles that resonate with you. Remember, there are no right or wrong choices when it comes to wine appreciation; it's about discovering what brings you joy and pleasure.
In our pursuit of the best red wine to drink for casual, we've explored the fascinating world of red wines, from the robust Cabernet Sauvignon to the delicate Pinot Noir. Each variety offers a unique experience that can be tailored to individual preferences. So, whether you're enjoying a quiet evening at home or celebrating a special occasion, allow yourself to explore the realm of red wines and discover the perfect blend that suits your taste. Cheers to a delightful journey of casual drinking with the finest red wines!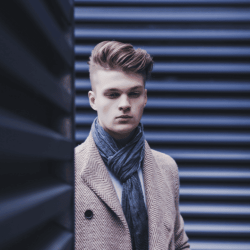 Men's trending fashion and how to look attractive. Here teaching fashion, so make sure to check it out.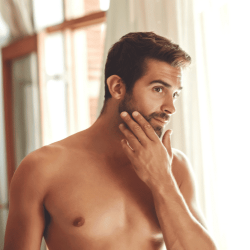 It cannot be denied that men have finally come to their senses when it comes to good grooming and fashion statement.