THE BEST MEN'S HAIRSTYLE IN 2023
2023 is here and if you're looking for a new hairstyle, then you've come to the right place. I'm about to show you the best eight men's hairstyles that will be very trendy this year and explain why they're great and who would look good in each hairstyle.
First, one in men's hairstyles is a short to medium-length wavy hairstyle also known as the flow.
For example, you can wear your hair down for a natural laid-back casual look or you can style it with some product for a more polished dressed-up look. Also, medium-length hair is a lot easier to maintain than longer hairstyles.
Take it from someone who's had long hair and it's not easy. After everything that happened in 2020, longer hairstyles started to trend the fade kind of went away this is a great hairstyle for Round, Triangle, Square or Diamond face shapes. That's mostly because it actually adds really nice balance to those face shapes.
Next men's hairstyle is the gentleman's cut or a quiff, a classic quiff this is what I'm rocking right now, and I'm rocking this for a few reasons. It's for men who want to look a little bit more grown up, back in the day I had to fade with this. It was a little bit more I would say young. I would say the fade creates a really high contrast between the bottom and the sides here and the top and with the fuller sides it's more of a gentleman's cut. It's more of a classic cut. 
Now, what I like the most about this haircut that I have right now is that it's pretty versatile. Also, this hairstyle requires very low maintenance. If you're a guy in your 30s or if you're a guy in your 20s who wants to look more professional this is a great cut for you.
If you want something younger, something a little bit less classic let's say go for a messy quiff. It's basically this but a little bit messier, let's put it together let's say. It's more modern, more relaxed, younger, it's perfect for teenagers you go to messy quiff. 
Next up is probably one of my favorite hairstyles of all time the french crop with loads of texture. I love this hairstyle because, it's timeless but, it's also a little bit edgy. You can style it many different ways but, I really like it, when it's really short on the sides maybe even with a fade, and then just loads of texture up top when it's pretty short.
It almost makes it look a little bit spiky and I kind of like that, it looks pretty cool. Also if you don't love your hairline you're forehead, if you have a big forehead for some reason you don't like it well, this is a great hairstyle to kind of hide and correct that.
This next men's hairstyle was made very famous by a little app called Tick Tock and all the e-boys, all the tick talkers started getting this hairstyle, it's called the curly undercut. Even your boy here got the curly undercut earlier this year probably not my best haircut on me but, it was fun it was something different and I enjoyed it. This is another one of those hairstyles that if you don't really like your hairline can easily be hidden by a curly undercut.
All you need is three to six inches up top and then on the sides, you go with a really low fade and that creates a really nice contrast between the super short sides and the long top. It's very very low maintenance if you already have curly hair all you got to do is kind of scrunch up your hair.
Next up a fade high and tight now, this is as classy as, it gets this is as clean, as it gets it's never going to be messed up. Because you have a fade on the side and it's very tight up top.
one of the best things about this hairstyle is that it works no matter, your face no matter, your hair type it's going to work for everyone. Basically, when you go very tight on the side and then a little bit higher but, not much up top.
Now, you're definitely not going to need a hair product for this next hairstyle because it's a buzzcut. Buzzcut I feel like I don't ever make a hairstyle list or haircut list without a buzzcut. Because the buzzcut is the most classic, it's the most timeless and it's also the most masculine. The only problem with the buzzcut is it definitely doesn't work for every guy. Definitely doesn't need any hair product, the lowest of low maintenance that you could ever possibly get. So, if you're a busy guy, if you don't really want to deal with your hairstyle, if you Don't really want to do hair products you don't want any of that the buzzcut is definitely the way to go. 
If you have a round face it is going to make your face look even rounder, if you have big features bigger nose, bigger ears, and a bigger forehead those things are going to stand out more. Because what the hair does is it evens out your face. Even though I have a triangular face shape it would look rounder because of that buzzcut so, keep that in mind.
Next up Twisted Braids, it just looks so damn cool. A rewatched black panther the other day the first one so, that I could watch the second one and the kill monger hairstyle is just fire. It's just so so cool to me, it's one of the coolest hairstyles that you could ever have, it just looks very edgy but, at the same time very flowy and cool. I don't know it's one of my favorites and I think if you have that type of hair then, it's probably the best short you got at having amazing hairstyles it's just, so so cool man. I think if you have that kind of hair you should go for it, go for it just let it grow once check it out, I would say side-swept it you know just sweep it to one side it just, looks so sick.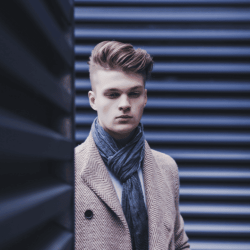 Men's trending fashion and how to look attractive. Here teaching fashion, so make sure to check it out.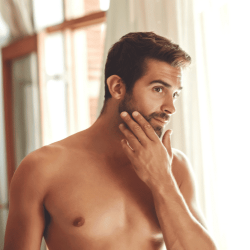 It cannot be denied that men have finally come to their senses when it comes to good grooming and fashion statement.